‹ Back to list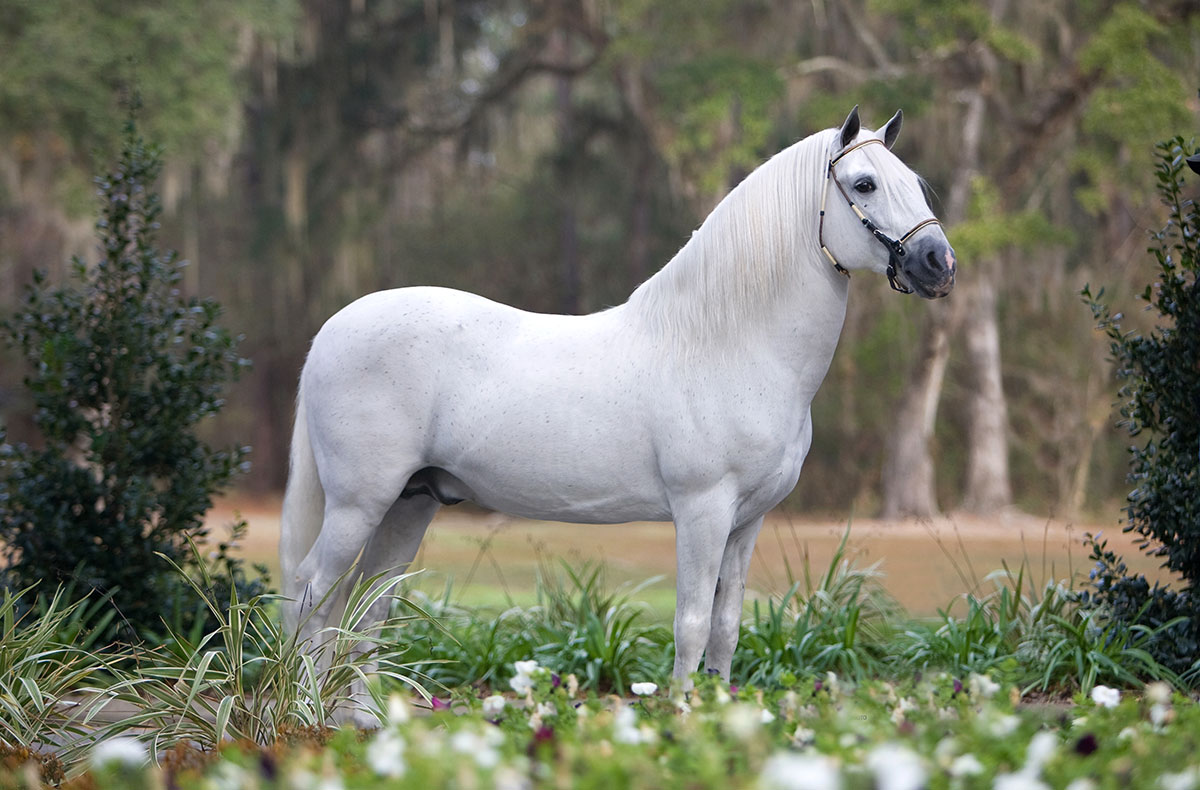 ‹ Back to list
Stallion
Profeta de Besilu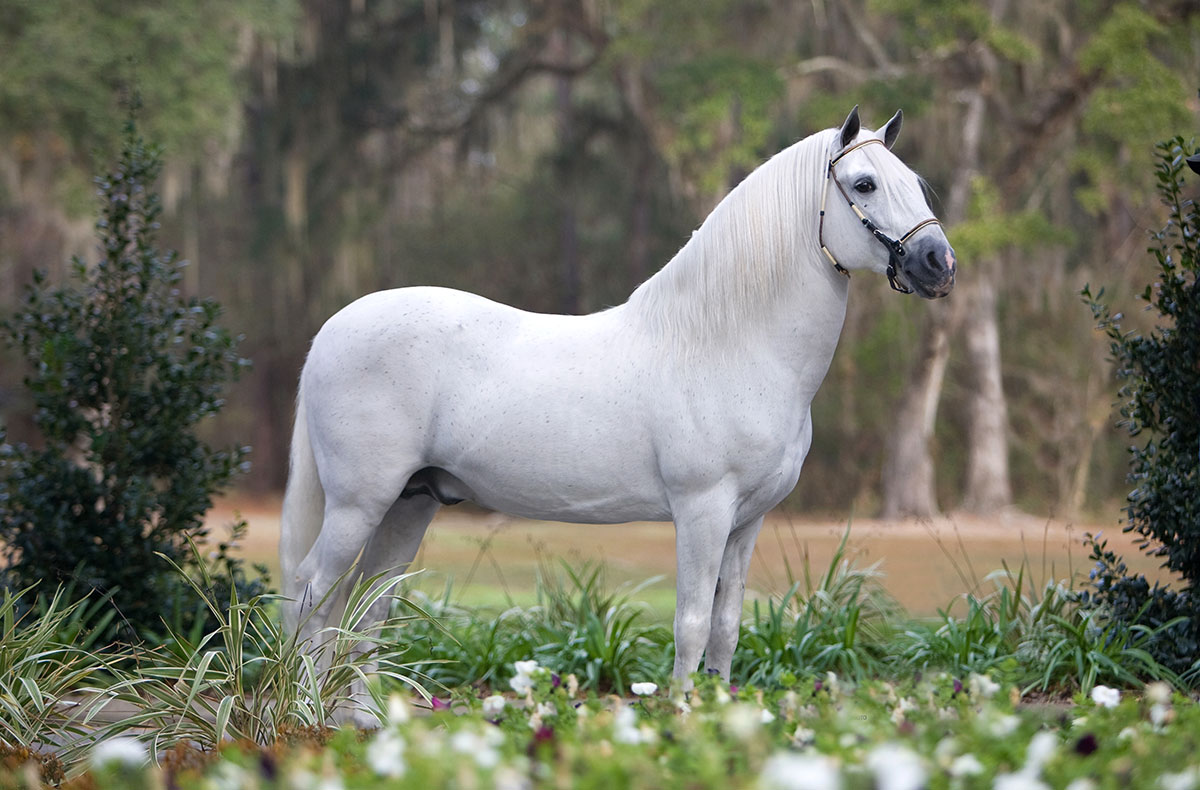 Birthdate – 4/25/1989
Sex – Stallion
Color – Gray
Sire – Nevado
Dam – Profetiza
BM Sire – Resorte Cuarto
Gait – Classic Fino
Biography
REFERENCE STALLION (No longer at stud)
Legendary Paso Fino stallion, Profeta de Besilu, returned home to the new Besilu Collection in January 2009. Profeta is a three-time PFHA Classic Fino Grand National Champion; an International Fino Champion and a Mundial (World) Champion. But Profeta's accomplishments in the show ring are surpassed by his accomplishments as a breeding stallion. With 16 consecutive years on the PFHA's Top Ten Sire list, and holding the #1 spot in 2006, 2007, 2008, 2009, 2010, 2011 and 2012; Profeta is a consistent and proven sire of Champions.
At the 2007 Mundial World Champion Paso Fino show, Profeta received recognition as the stallion with the most offspring placing at that Mundial. Profeta son, Ricardo IA, won the A/O and Open Pleasure Stallion class for his age group as well as the A/O and Open Grand World Champion Pleasure Stallion; Profeta daughter, La Palabra de Profeta won the Performance Fillies class for her age group; Profeta son, Valenciano del Carmelo, won the Performance colts class for his age group; Profeta son, Marinero del Conde won the Performance Stallions class for his age group and the Grand World Champion Performance Stallion; Profeta daughter, Venecia de la Sabanera, won the A/O Fino Mares class for her age group and the Grand World Champion A/O Fino Mare; Profeta son, Cuatro Rios VL El Eterno, won the A/O Fino Stallions class for his age group and Profeta son, El Pastor del Juncal came in second and then Pastor went on to win Grand World Champion A/O Fino Stallion. Other notable offspring include: Director de Daguao, La Fecha Dos de Mayo, Jazmin de La Isla, La Chata de Isla, Gaviota de Besilu, Revuelo Ideal, Detalle Dos del Rey (dam of Evengelio de Victoria), Profeta Segundo de Besilu, Destello de La Divina, Royal Oak Ricochet (Bella Forma Grand National Champion), Miss Colombia de San Marcos.
These awards are proof positive in Profeta's genetic ability to transmit his World Class characteristics to his offspring. Profeta was the ONLY stallion to have offspring win Grand World Champion titles in all three divisions: Pleasure, Performance and Fino. And at the 2009 Mundial in Colombia, Besilu Collection's own Profeta Segundo de Besilu was second in his age group in Fino Stallions. What makes Profeta even more amazing is that he produces offspring with incredible talent as well as impeccable temperament. Profeta offspring are easily managed by their Amateur Owner and Youth riders and have the same wonderful, calm nature and willingness to please that Profeta does. The legacy of Profeta has been now extended through generations and he is a constant in the pedigrees of winners nowadays. One example is the Champion 4yo filly Aniversario de LM which is by Profeta's son Da Vinci de Los Reyes.
Profeta de Besilu is now retired from the breeding shed.
Highlights
Multiple Grand Championships
Three-time PFHA Classic Fino Grand National Champion
1993 World Champion
Pedigree
Progeny
Profeta Segundo de Besilu